This is an archive page !!!
---
 OBS   Back   Forward   Contents   Index   Align Page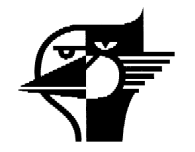 Catbird Press
Human Resources -- Floyd Kemske
---
Front Information
8/1/95
Project:
Few things are more invisible than the process a novel goes through between its first draft and the bound volume that you see in bookstores. Readers have no clue about it, and writers and editors don't know what other writers and editors are doing, or not doing. So Catbird Press has decided to make the process visible by sharing with the Internet community the editing of Floyd Kemske's new novel by Catbird editor Robert Wechsler.

At its best, the editing process is a form of artistic collaboration. The editor does not simply correct grammar and spelling mistakes; he catches problems in the author's characters and plot, notes missed opportunities, makes suggestions consistent with the author's vision, brainstorms with the author about alternatives, and points out inconsistencies and threads that are left hanging. The editor is a reader who gets to speak back to the author and help make the book as good as it can be.

In our open-editing project, you, a future reader of this novel to be published in September 1995, can play editor as well. You can also ask questions of the author and editor. But please be aware that anything you suggest becomes property of the author for use in his novel, without payment, and that by making the suggestion on Internet you give up all copyrights or other rights to your suggestions. However, we intend to acknowledge in the finished book any suggestions that prompt the author to change his novel. The author can be e-mailed at fkemske@thirdlion.com, and the editor at catbird@pipeline.com.

All of you will be able to compare various drafts of the novel and to "eavesdrop" on the correspondence between author and editor. Those of you with access to the World Wide Web will be able to move back and forth between the various drafts and the correspondence simply by clicking on paragraphs, scenes, and comments. Drafts and correspondence will continually be added.

If after reading these early drafts you're interested in getting a copy of the finished book for yourself or for your friends, you can get the book at a discount from Online BookStore. The $12.95 paperback, Human Resources can be purchased from Online BookStore at a discounted price of $9, plus $3 shipping (the total shipping cost is $3, no matter how many copies you buy). The book will be sent to you as soon as it comes back from the printer, probably in late August 1995, at least a month before it appears in your local bookstore. You may also order from Online BookStore discounted copies of Kemske's first two novels, Lifetime Employment and The Virtual Boss. These $19.95 hardcover books are being offered at $14 each plus $3 shipping (for more information about these books, see below).
About the Author:
Floyd Kemske is the author of two novels, both published by Catbird Press: Lifetime Employment (1992) and The Virtual Boss (1993). Both novels take a fresh approach to corporate culture that is both comic and horrifying. In Lifetime Employment, a company has a policy of lifetime employment that's so strict, the only way to get ahead is murder. In The Virtual Boss, a self-adaptive software system has been developed to be everyone's perfect manager, but when it learns each employees needs and weaknesses, it makes their lives a perfect hell. Kemske's books have been highly praised both by book reviewers and by business and computer publications. Wired said, "There are shades of Orwell, Kafka, and Woody Allen's Sleeper in The Virtual Boss. ... Its scathing assessment of the corporate mentality is dead-on." Library Journal said that in The Virtual Boss Kemske created "the most intriguing computer character since HAL in 2001." And David Warsh, the business columnist for the Sunday Boston Globe, wrote, "There is more truth in Kemske's account than in all the consultants' babble for the next 12 months. Oh, how I wish they would put him on the cover of Business Week." (For more recommendations, see below.) Before he became a novelist, Kemske edited such trade magazines as Data Training, CBT Directions, and Information Center. Now he is a freelance writer and publicist on the side, and lives in the Boston area.
About the Publisher:
Catbird Press was founded in 1987. Its specialties are fiction from the United States and from Central Europe, humor, and books on charitable giving. Catbird publishes between four and six books a year. In case you're wondering where the name came from, there are a few reasons for it. First, it honors one of the most memorable stories by one of our favorite authors, James Thurber: "The Catbird Seat," which is named after Red Barber's baseball expression, "sitting in the catbird seat," a reference to a batter with three balls and a strike. Second, a catbird is a type of mockingbird, and Catbird publishes books that take pleasure in mocking the absurdities of conventions, professions, and people in general, something Floyd Kemske is good at doing in terms of business environments. And finally, the word "catbird" binds together two sworn enemies; in this spirit, Catbird Press publishes books that are hybrid, such as Kemske's humorous corporate nightmares. It also gets involved in hybrid projects, such as this one, which uses state-of-the-art technology to open up the ancient art of editing literature. If you would like to receive Catbird's complete catalog, e-mail your name and address to catbird@pipeline.com.
About the Novel:
Norman, the head of Human Resources at BioMethods, Inc., is content with his job but gets little satisfaction out of it. He leaves work at 5:30 and get more pleasure making breakfast for his children than scoring a success on the job. When BioMethods is taken over and placed in the hands of a very strange man named Pierce, Norman's calm worklife turns into a nightmare. Pierce turns out to be a vampire, and his management style and theories are as frightening as his personality, but they're also rational and, in some ways, superior to his predecessor's. There are two women in Norman's life: his wife, Gwen, a far more ambitious head of Human Resources at another corporation, and his Assistant Manager, Jacqueline, who has ambitions on Norman's job. Chapters in the present alternate with some of Pierce's past business experiences, which gave rise to his theories on running a business. Kemske uses this story of a centuries-old vampire in the business world to create both dramatic situations and humorous corporate satire.
Recommendations:
Praise for the Novels of Floyd Kemske
Kemske, who may have started a new `management novel' genre with Lifetime Employment, continues in that intriguing vein here, creating ... the most perfect hell since Dante's Inferno and the most intriguing computer character since HAL in 2001.
Library Journal
Frankenstein meets Brave New World in Kemske's second novel . . . [which] succeeds in metaphorically justifying our fear of technology by playing out a scenario that seems very nearly possible.
Publishers Weekly
Told in a dry, matter-of-fact way, [Lifetime Employment] is a black comedy, both hilarious and horrifying.
St. Louis Post-Dispatch
Kemske has a state-of-the-art grasp of technology's more ominous implications in the brave new world of business.
Kirkus Reviews
Like the best black comedy, Kemske creates . . . worlds of the imagination that make the reader first laugh, then blanch, and then grasp the painful plausibility.
Boston Phoenix Literary Supplement
There is more truth in Kemske's account than in all the consultants' babble for the next 12 months. Oh, how I wish they would put him on the cover of Business Week!
David Warsh, Business Columnist, Boston Sunday Globe
There are shades of Orwell, Kafka, and Woody Allen's Sleeper in The Virtual Boss ... Its scathing assessment of the corporate mentality is dead-on.
Wired
The Virtual Boss is a grimly funny parable, ... a timely novel.
Los Angeles Times
[The Virtual Boss] is a high-tech version of Winston Smith's existence in 1984, where everybody shoulders misery as a part of their duty.
Milwaukee Journal
[Lifetime Employment is] a marvelous blend of thoughtful satire and suspense ... Floyd Kemske isn't just a `promising' new writer; he's a new writer who delivers right from the first book.
Small Press
A terrific read that crosses boundaries and will appeal to readers of all stripes.
Boston Sunday Herald
 OBS   Back   Forward   Contents   Index   Align Page