This is an archive page !!!
---
 OBS   Back   Forward   Contents   Align Page
---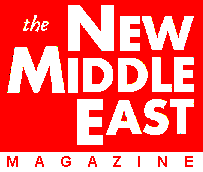 ---
LINKS
The New Middle East Magazine invites all readers of this WWW presentation to suggest interesting, pertinent links from the magazine articles. You can send your suggestions to New Middle East Magazine Links by clicking here or by sending email to NMEMLinks@editorial.com.
ARTICLES

 OBS   Back   Forward   Contents   Align Page