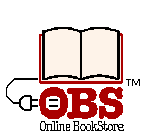 Established on the Internet in 1992
Welcome to the original
Online BookStore (OBS)

K12 Educators in Connecticut, New Hampshire, Massachusetts
to
"Catch the Internet Wave"
April / May 1995
Seminar Sponsor: Cisco Systems
Organized by Online BookStore and Educators Plus

---
---
---
---
---
Why We Are Here
Evolution is taking a deliberate step forward, and K12 educators play a key role. Staying ahead of and enabling the students: a key challenge
Internet is not a hobby or a casual interest but a "need to know" subject now
Impossible to ignore
Dissolving boundaries between school and home, between school and school, between countries. Need to create a new language to describe and understand our new roles as parents and educators in the online environment.
---
Cisco Systems

"The success of the Internet is a stunning testament to the capability of Cisco routers."

John Duhring, Vice President, WAIS, Inc.

Educators Plus --- Dan Fleming, Principal, Rockport High School

Teachers, Professors and Practitioners


Mort Sternheim, Dept. of Physics, UMass-Amherst, Proprietor, UMASS/K12 network
Rita Hannaford, Library Science and Rosanna Moakley, World Studies
Online BookStore, (OBS), pioneers of distributive publishing

Laura Fillmore, President
Dee Landergren, Vice President

Equipment we are using and connectivity in this room

Places we will touch into during this talk

Our seminar is itself a living Internet hypertext publication
---
---
---
---
What are the Goals of this Seminar
Basic familiarity of the Internet

A view of what your colleagues are doing today on the Internet

Understanding of the components of a "Tech Plan"
---
---
---
---
---
Who Is Today's Audience?
Use Email? Every day?

Here for personal learning? Professional? Both?

Use Web? Every day?
---
---
---
---
---
What we will do: 40 minutes of presentation then 10 minutes of Q&A
---
Schedule
---
Introduction
What Are Computer Networks


Two computers 'talking'
Bits and Atoms
The whole is more than the sum of its part
Client/Server

Internet


Beginnings: National Park System
Academic and Research Oriented: The Culture
Open networking: TCP/IP standards enabling any computer to talk to any other computer.

Packet Switched Network
Bits about Bits

Commercialization starting in 1992: Six Flags over Disney Gardens

Distributed vs. Contained Network

No front door - no single phone number
Not a service such as CompuServe, Prodigy, or AOL
Global Access/Local Phone Call
Analogy to Contained vs Distributed Books
No one in Control: uncensored

Three tools and a rule: The Internet Tool Box

Uniform Resource Locator (URL)
Email--the glue that binds
Telnet
FTP or File Transfer Protocol

Hypertext: Chunks and Packets

Dissolving, transporting, and reconstituting documents and pictures
Textbooks as early examples of printed hypertext

Multiauthored
Multisourced
Involved reader (students) in Q&A

The reader rules in a kinetic world where boundaries are erased

World Wide Web (W3 or "The Web")

Subset of the Internet: Computers all talking HTTP (Hypertext Transfer Protocol) to each other
Point and Click Hypertext publishing system
Multimedia: Anything digitized can be linked into Anything

Surfing the Web: What is a Browser?

Gopher--Text only, hierarchically structured. Librarians loved it.
Meshworks of Associative Thought
Chaotic: Multidimentional channel surfing
Browser is analogous to the "car" you drive around the Web:
Browser Wars Imminent: Film at Eleven: Big Money being spent on secure browsers

How to Connect and What Does it Cost:

Computers
Modems Speed Rules
Phone Line

How to pay for it

Leased line scales best with fixed rate costs
Start small: biggest challenge is imaginative
Sponsors possible; government monies
Has anyone ever *dis*connect a school for lack of interest?
Involve community
Accounts for parents and students

Summary:
Change in attitude at these seminars, from curiosity to a real hunger for knowledge and eagerness not to be left behind. We can help with one-on-one visits and seminars, especially during the upcoming summer.

---

---

---

---

---

---

---

---

---

---

---

---

---

---

---

---

---

---

---

---

---

---

---

---

---

---

---

---

---

---

---

---

---

K12 - Seminars

OBS Seminar

The Vietnamese Memorial Association: Elementary Schools in the Quang Tri Province

The StarChild Project: NASA + K12 Classroom

Virtual Frog Dissection Kit Info Page

Art-ROM Museum Web

Web of Wonder - Index

Web of Wonder - Elementary

Web of Wonder - Secondary

http://riceinfo.rice.edu/armadillo/Rice/Resourc...

Index of WWW Resources for the K12 Teacher

KID List

KidPub WWW Publishing

Cisco Systems' Special Offer

The Internet and Schools: A Survey of Networking Activities

gopher://unix5.nysed.gov/

The J.R.R. Tolkien Information Page

Children's Literature Web Guide

Welcome to Maynard High School

Welcome to the Maynard Public Schools