This is an archive page !!!
---
(from the movie Cry, the Beloved Country by Miramax Films)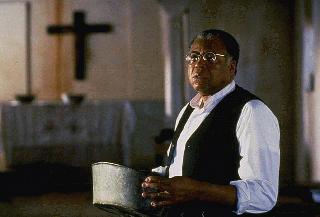 ---

(from the book Cry, the Beloved Country by Alan Paton)

"...Indeed it was true what Jarvis had said, that this would be no ordinary storm. For it was now dark and threatening over the valley. There were no more shadows sailing over the fields, for all was shadow. On the other side of the Umzimkulu the thunder was rolling without pause, and now and then the lighting would strike down among the far-off hills. But it was this for which all men were waiting, the rain at last..."

---

MORE...

<!SWEEP_CRY1>
---
CRY | PLAYBILL | COMMENTS | MAIL LIST | CONCESSION | MOVIE MENU | MIRAMAX | OBS
---
<!SWEEP_CRY1> <!SWEEP_CRY2>

© Copyright 1995 - 1998 by Miramax Films.
Paper Edition © Copyright 1948 by Alan Paton
© Copyright 1995 - 1998 Online Edition by OBS. All rights reserved.
These pages are designed to be viewed with Netscape!


<!SWEEP_CRY2>