This is an archive page !!!
---
A Trek Across the Sahara
Who was the first person ever to walk across the Sahara Desert from west to east?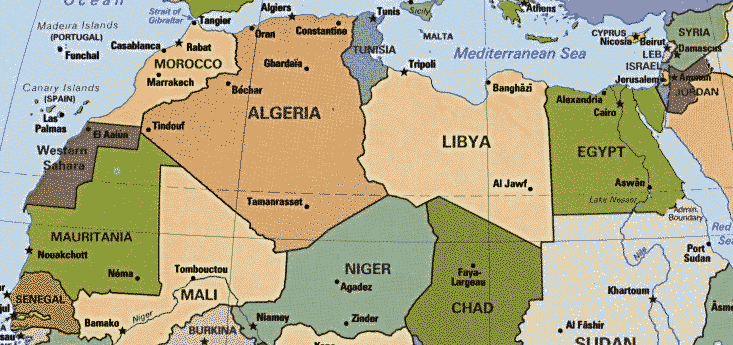 The answer is Choi Jong-yul, the intrepid South Korean who accomplished this feat on June 7 of this year. Mr. Choi spent nearly seven months on the way, wore out seven pairs of shoes, and covered 4,500 miles of forbidding territory -- dunes and hills, rugged rock outcroppings, mile after mile of uninhabited territory baked by the subtropical sun and battered by sandstorms. He covered between 25 and 37 miles each day.

Mr. Choi, 38, left Nouakchott, Mauritania, on November 11 of last year. 209 days later, he arrived in Suakin, Sudan, on the Red Sea. He walked alone most of the time -- but not always. Occasionally he was accompanied by a reporter, a film producer, and a translator. Kia Motors of South Korea, one of his corporate sponsors, provided two vehicles used by Mr. Choi's supply team.
Not Only the Weather
Choi Jong-yul seems to be making a career out of hazardous adventures. He has climbed Mount Everest and completed an expedition to the North Pole. His trek across the Sahara was rendered difficult not only by the climate and terrain, but also by ongoing bouts with malaria and diarrhea.

If Mr. Choi had consulted the Internet for ideas about adventures, he would probably have turned to a site such as GORP - The Great Outdoor Recreation Pages, rated 3 stars by the McKinley Internet Yellow Pages. And for additional possibilities, he'd search the McKinley Magellan Internet Guide.

Posted June, 1996.
© Copyright 1996 OBS