This is an archive page !!!
---
Kids Love Pizza!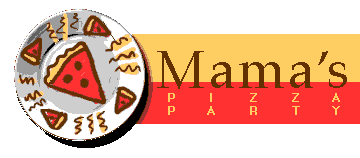 Kids love pizza. And here's a pizza idea that's both tasty and fun: Teach your kids how to create a real, home-baked pizza. Not sure how to do it? There's help at a Web site rated 4 stars by the McKinley Internet Yellow Pages. No less a personality than Mama, of Mama's Cucina, invites you into her kitchen for a pizza-making lesson.
For links to Mama's Cucina and other great food-related sites, connect to McKinley's Magellan Internet Guide.
Posted June 5, 1996.
© Copyright 1996 OBS