This is an archive page !!!
---
Diet for the Mother-To-Be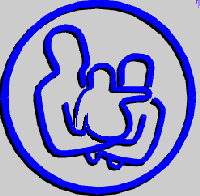 It's common-sense knowledge that a mother-to-be needs to take care of herself and the life growing within her. Eating for two isn't just a matter of eating twice as much, however. The trick is to eat enough of the right foods and be sure to consume extra proportions of those proteins, vitamins, and minerals that an expectant mother needs.
There are a number of online resources offering information about dietary issues during pregnancy. The following are just a few:
Please be aware that all health- and diet-related materials appearing on the World Wide Web should be consulted for informational purposes only. Such materials should not be construed as medical advice. If you are pregnant, you should consult with qualified medical and health-nutrition professionals for advice about all aspects of your pregnancy, including your diet.
---
For online resources about food and nutrition, let the McKinley Internet Yellow Pages and the McKinley Magellan Internet Guide guide you.
Posted July, 1996.
© Copyright 1996 OBS