This is an archive page !!!
---
Islam on the Web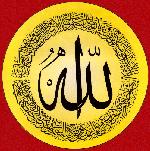 The Islamic community in America, long a marginal religious force, has grown rapidly during the past two decades. Islam now claims more adherents in the United States than many of the largest individual Protestant denominations. Despite this fact, most Americans know little about Islam beyond superficial, and often misleading, stereotypes.
You can learn about this dynamic religion, as it is explained by Muslims themselves, at any of three McKinley Magellan Internet Guide 4-star Web sites:
Ahmadiyya Muslim Students' Association, Univ. of Texas
Cal Tech Muslim Students' Association
Islamic Texts and Resources Meta Page
For more sources of information, indexed and rated, check out McKinley's online Magellan Internet Guide.
Posted June 17, 1996.
© Copyright 1996 OBS