This is an archive page !!!
---
Praying for the Missing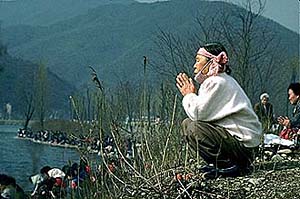 One could fill an encyclopedia with descriptions of the horrors caused by war. Prominent in the list would be the tragedy of soldiers missing in action (MIA), those who went into battle and were never heard from again.
Here is a very moving Hawaiian Chant for the Lost, in memory of the slain in the Korean and Vietnam Conflicts.
And here is a Web site, The Korean War Project, dedicated to the veterans of the Korean War.
For more sources of information, indexed and rated, check out McKinley's online Magellan Internet Guide.
Posted June 13, 1996.
© Copyright 1996 OBS