This is an archive page !!!
---
Chechnya: Muslim Society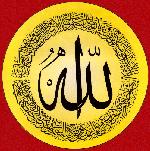 Chechnya, largely unknown to the rest of the world before the outbreak of the conflict two years ago, is a remote territory in the North Caucasus region. It has a mixed population, but the largest ethnic group, the Chechens, are predominantly of the Islamic faith.
You can learn about Islam, as it is explained by Muslims themselves, at Ahmadiyya Muslim Students' Association, Univ. of Texas, a Magellan Internet Guide 4-star Web site.
The McKinley Internet Yellow Pages are an excellent guide to on-line information about the world's religions. A good place to start is the 4-star Web site Facets of Religion.
For more sources of information, indexed and rated, check out McKinley's online Magellan Internet Guide.
Posted June 1, 1996.
© Copyright 1996 OBS