This is an archive page !!!
---
Praying for Peace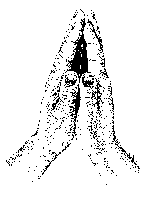 As thousands of mourners and sympathizers gathered in Londonderry over the weekend for the funeral of Catholic Dermot McShane, McShane's American-born wife publicly begged that both sides end the violence that killed her husband. Her plea reminds us that moderate Catholics and Protestants alike pray for peace throughout Northern Ireland. Here are two religious links that we recommend:
Easter Message 1996 from The Most Reverend Dr Robin Eames, Archbishop of Armagh, Anglican Primate of All Ireland -- a hopeful vision voiced at Eastertime.
Catholic Beliefs and Prayers -- scroll down a short distance and read the "Prayer for Peace"
You can find additional resources on religion, myth, and spirituality in the McKinley Internet Yellow Pages and the McKinley Magellan Internet Guide.
Posted July, 1996.
© Copyright 1996 OBS