This is an archive page !!!
---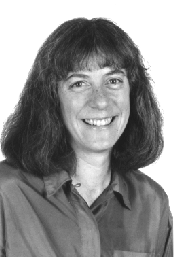 About Marcia Yudkin
---
Marcia Yudkin, Ph.D., is a Boston-based writer, consultant and seminar leader who specializes in helping people communicate creatively. Her seven books include Freelance Writing: Breaking In Without Selling Out (HarperCollins, Book of the Month Club), Smart Speaking (Henry Holt, excerpted in Ladies Home Journal and Cosmopolitan), He and She Talk (Plume), Six Steps to Free Publicity (Plume) and Marketing Online: Low-Cost, High-yield Tactics for Small Businesses and Professionals (Plume).

Her online schmoozing has resulted in her appointment to the post of Special Contributor on the Prodigy Service, in publicity on numerous radio shows and in Compuserve and Law Office Computing magazines and in new clients and customers coming her way. She makes business connections in cyberspace with a five-year-old "286" computer and would rather read an old-fashioned book any day than learn to use new software.

Click here to Schmooze in the Online Marketing Discussion Forum

Or click here to send Marcia a personal message.
---
Copyright © 1995 Penguin USA. All rights reserved. If you have any comments or suggestions, please e-mail them to crucible@penguin.com