This is an archive page !!!
---
 OBS   Back   Forward   Contents   Align Page
---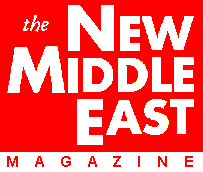 ---
---
Adventure travel has come to Jordan. One of its most pleasurable forms is a flight over Wadi Rum in the Royal Jordanian air balloon. Our correspondent, LISA FLIEGEL, records the experience.
The sky is a clear blue pallet over Wadi Rum, and the Royal Jordanian air balloon rocks gently in the cradle of Jordan's majestic desert, splashed pink by the rising sun. The take off was so gentle that I have to reach out over the edges of the straw passenger basket to remind myself that the ground is 3000 feet below.

It's a ride fit for a king. And in fact the whole concept of "Balloons Over Jordan" derived from a birthday celebration that was arranged for King Hussein himself. It all began when executives at Royal Jordanian Airlines together with Richard Bramson, the President of Virgin Airlines, and Munir Nassar, the chairman of The Jordanian Tourism Investment Company (JTIC), decided that a balloon rally would be an appropriate way to honor the king, who is a balloon enthusiast. On Nov.14, 1992, some of the world's best air-balloon pilots gathered at Jordan's Wadi Rum for a colorful take off of what were probably the largest birthday balloons of all times.

When the party was over one balloon remained behind - the Royal Jordanian balloon. It became the "carrier" for a joint venture between Virgin Airlines and JTIC incorporated as a subsidiary named Virgin Airship and Balloon Company (VABC). Virgin supplies the technical support, training ,and the pilot, while JTIC provides the marketing and the ground - support crew. Royal Jordanian Airlines covered a small percentage of the initial investment costs. This was accepted as payment for the new company's agreement to keep the logo of the national airline on the balloon for four years.

The spectacular balloon flight has become a tourist attraction. But it remains limited by various constraints.

There are two flying seasons a year: April - June and September -December. These are the seasons of good weather. They also coincide with the influx of tourists. But the balloon only carries eight paying passengers and wind conditions only enable morning flights. Early means early, namely, during the three hours after sunrise. Then the winds are gentlest. As a result, balloon-bent tourists must arrive at Wadi Rum, which is two hours southeast of Petra and four hours from Amman, the night before. JTIC offers a package deal including transportation, the flight and accommodation at the Wadi Rum Rest house . But since an hour's flight on the balloon costs almost $100, the adventure is not cheap.

Tarek Shehadeh, JTIC's marketing and sales manager, says the company experimented with afternoon flights in its first season but then shut them down. It is now carefully studying the weather conditions in order to find ways of reinstating afternoon flights, which would expand the market.

Although foreign tourists make up some 75 per cent of the balloon's passengers , Jordanians have also learned to enjoy the ride. They come for weekend vacations or during Muslim holidays. International film crews have also been attracted to the site for filming purposes. Much of David Lean's 's film, "Lawrence of Arabia", was filmed (before the balloon flights) at Wadi Rum, which, historically, was the location where T.E. Lawrence was based along with Sherif Hussein during the Arab Revolt.

Today Wadi Rum challenges the adventurous traveller to climb its sheer granite and sandstone cliffs, to hike along the mountain trails, or trek deep into the enchanting landscape whether in four-wheel -drive vehicles or by joining desert safaris on camel back. But, as I discovered, for sheer exhilarating beauty and pleasure it is hard to match the balloon.

At dawn we were awakened by Jamal Ashab, "Balloon Over Jordan's" operations manager. He drove us in a red Landrover to what the flight crew calls " Airport 1" - a plateau which was chosen for flights because it is surrounded by mountains and protected from weather and winds that may not be conducive to flying. As a result of this natural insulation, Wadi Rum has its own weather. While we were flying, there were clouds on the horizon, but we remained under blue skies.

"Why fly over Wadi Rum?", we asked our pilot, Graham Connolly , a former commercial pilot from Bristol.

"Because it isn't possible to fly over Petra," he shot back. "Although Petra would be beautiful, the retrieves would be too difficult. The mountains are in the way and you can't maintain radio contact."

The balloon's flight pattern took us over a moonscape of ancient valleys and towering weathered sandstone mountains. It was possible to spot herds of black sheep grazing in the shadows of the mountains and their white cloaked bedouin shepherds following the path of the sun.

Before the flight, I asked Connolly how piloting here compares to flying over his home turf.

"The winds in Wadi Rum are lighter and gentler than those in England, the view more dramatic and breathtaking," he said.

Besides his many tasks as Virgin's pilot in Wadi Rum, Connolly is also training three Jordanian pilots and three co-pilots. He says they will be ready in a year. Then Virgin will send an examiner to test and license the cadets.

Filled with enough butane gas to fuel 100 industrial cookers for a month, a balloon is an imposing , not only beautiful, vehicle. When we clambered aboard that was on our minds, as Connolly sensed. But he quickly dispelled any anxieties.

"Ballooning is the safest aviation sport," he said. It is over engineered and built to a safer standard than we actually need." Then, fitted with our "Balloons Over Jordan " sports caps, we were given rigging instructions to make us members of the "team" that would help the crew accord life and lift off to our balloon as it was fired.

The burner puffed its prominent breath, and quickly we became masters of the sky. Barely touching the tips of the mountainside we floated in and out of the gaping stone enclaves. From this bird's-eye view it was not hard to feel hopeful, to imagine balloons flying across the borders in a celebration of peace.
---
 OBS   Back   Forward   Contents   Align Page